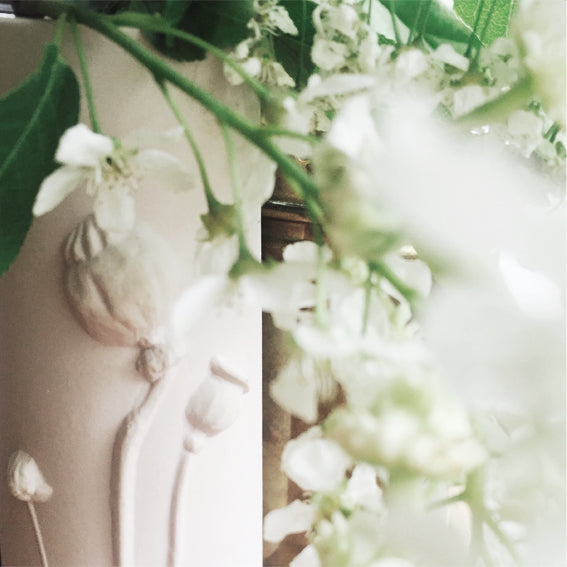 Finally! It took forever to update my webpage but now it´s ready.

I've been thinking for a long time to change my course of work and last fall everything fell into place. I was asked if I wanted to make some ceramic decorations for a new hotel in the beautiful Carlsberg village. A commission!
How fortunate am I..
I've been longing to go back to work with sculptures and larger scale unique pieces and now I was asked to do so!
The hotel Ottilia opened early this year and my work is beautifully displayed. I have made flower tiles as well as sculptures and all are one of a kind pieces.

The hotel is named after the wife of the brewer Carl Jacobsen and my work is made to honor her as well. Her favorite flowers was thistles so I've been cut and torn gathering as many as I could to make my flower tiles which all have imprints of different thistles and grasses. Afterwards they were all carefully hand painted. The sculptures are also inspired by the thistles and are made as wall pieces. In their beautiful shop they sell both smaller tiles as well as a serie of cups and saucers made just for them, also decorated with Ottilias favorite flower. 

As a result I´ve added a new category - my favourite one - on my webpage, Sculptures. Here you can see a variety of some of the smaller sculptures that I have at the studio and that I've now decided to sell on my webshop. These are all unique pieces and there will never be two alike. 

So I´m happy to invite you to my world of ceramics and hope you will enjoy it as much as I do. For inspiration, gifts or treats welcome to my updated website. 
 Warm Wishes
Jeanette
Jeanette Hiiri Marquart